International ASET Inc. is proud to present Dr. Vladimir A. Baulin (Universitat Rovira I Virgili, Spain) and Prof. Elena P. Ivanova (Swinburne University of Technology, Australia) as organizers of a dedicated workshop for the 2nd World Congress on Recent Advances in Nanotechnology (RAN'17)
The workshop will be held on April 4th, 2017 from 1:00 pm to 5:00 pm. Registration for the workshop will be 121 EURs (VAT included) and separate from the main conferences. Workshop attendees will receive a certificate of participation.
The registration deadline for the workshop is on March 10, 2017.
Here is the following information about the organizers of the workshop: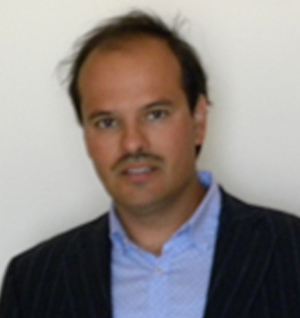 Vladimir A. Baulin
Universitat Rovira i Virgili, Spain
Dr. Vladimir A. Baulin leads a group of Soft Mater Theory at the University Rovira i Virgili, Tarragona, Spain which has strong expertise in theory of polymer physics, soft matter theory and biophysics. He is a Coordinator of EU funded Initial Training Network SNAL.
Elena P. Ivanova
Swinburne University of Technology, Melbourne, Australia
Prof. Elena P. Ivanova leads Nano-biotechnology group at Swinburne University of Technology, Melbourne, Australia focusing on design, fabrication and operation of planar micro-devices; immobilization of bio-molecules and micro-organisms in micro/nano/environments, bacterial taxonomy and bacterial interactions with macro/micro/nano-structured surfaces.
Workshop on Anti-bacterial Nanostructured Surfaces
The meeting is focused on the discovery of anti-bacterial properties of nanostructured surfaces and highlight the progress and future directions in this field.
Ivanova, E. P.; Hasan, J.; Webb, H. K.; Truong, V. K.; Watson, G. S.; Watson, J. A.; Baulin, V. A.; Pogodin, S.; Wang, J. Y.; Tobin, M. J.; et al. Natural Bactericidal Surfaces: Mechanical Rupture of Pseudomonas Aeruginosa Cells by Cicada Wings. Small 2012, 8, 2489–2494.
Ivanova, E. P.; Hasan, J.; Webb, H. K.; Gervinskas, G.; Juodkazis, S.; Truong, V. K.; Wu, A. H. F.; Lamb, R. N.; Baulin, V. A.; Watson, G. S.; et al. Bactericidal Activity of Black Silicon. Nature Communications 2013, 4.
The project at ResearchGate: https://www.researchgate.net/project/Anti-bacterial-nanostructures-and-biomimetic-materials
The workshop will cover recent advances in design of the anti-microbial nano-structured surfaces including inspirational theoretical modelling and fabrication of biomimetic surfaces, their characterisation and in-vitro/in vivo validation of an exploitable end product.
Synthetic biocidal nanostructured surfaces could be applied, for instance, for decreasing the likelihood of contracting bacterial infections, for the prevention of infections after implant surgery. Biocidal surfaces would reduce the current dependency on antibiotics and chemical disinfection for the control of pathogenic bacteria. An in-depth understanding of mechano-biocidal effects would enable to optimize synthetic biocidal surfaces in a rational and controlled way.
Workshop Topics
Fabrication techniques of nanostructured surfaces
Biomimetics and natural nanostructured surfaces
Mechano-biocidal action of nanostructured surfaces
Modelling of nanostructured surfaces
Applications in biomedical implants
Applications in dental implants
Microfluidic devices
Drug delivery systems
Nanotoxicology of nanostructured surfaces
Nanostructured surfaces in regenerative medicine
Tentative Schedule
13:00 - 13.10
Opening
13:15 - 13:25
Elena Ivanova - Swinbourne University of Technology, Melbourne, Australia


Discovery of anti-microbial nanostructures: From insects wings to fabrication of efficient nanostructures

13:30 - 13:40
Vladimir Baulin - Universitat Rovira i Virgili, Tarragona, Spain


Modelling of anti-bacterial effect of nanostructures: piercing and stretching

13:45 - 13:55
Dan Barker - Global Orthopedics, Australia


Periprosthetic infections – a major clinical issue in orthopaedics and the need for a solution.

14:00 - 14:10
Elena Fadeeva - Laser Center, Hannover, Germany


Reduction of bacterial colonisation on metal surfaces by ultra-short pulse laser generated micro structures

14:15 - 14:25
Marco Werner - Universitat Rovira i Virgili, Tarragona, Spain


Nanostructure self-assembly on lipid monolayers

14:30 - 14:40
Berardo Mario Manzi - Universitat Rovira i Virgili, Tarragona, Spain


Continuum models of cells interacting with nanoparticles and nanostructured surfaces

14:45 - 14:55
Anna Orlowska - Universitätsklinikum Frankfurt, Goethe University, Frankfurt, Germany


TBA

15:00 -15:30
Coffee Break
15:30 - 16:00
Discussion


Open questions in the design of anti-bacterial nanostructures

16:00 - 17:00
Round table


Challenges and future directions in the field of anti-bacterial nanostructures

17:00
Closing
Posters
13:00 - 17:00
Denver Linklater, Saulius Joudkazis, Elena Ivanova - Swinbourne University of Technology, Melbourne, Australia


Influence of superhydrophobicity on the bactericidal activity of black silicon surfaces

Jason Wandiyanto, Anna Orlowska, Vladimir Baulin, Helmut Thissien, Shahram Ganaati, Dan Baker, Russell J. Crawford, Elena P. Ivanova - Swinbourne University of Technology, Melbourne, Australia


Eukaryotic cells response on nanostructured titanium surfaces
View Workshop Flyer